Parts of Speech ESL Activities, Games and Worksheets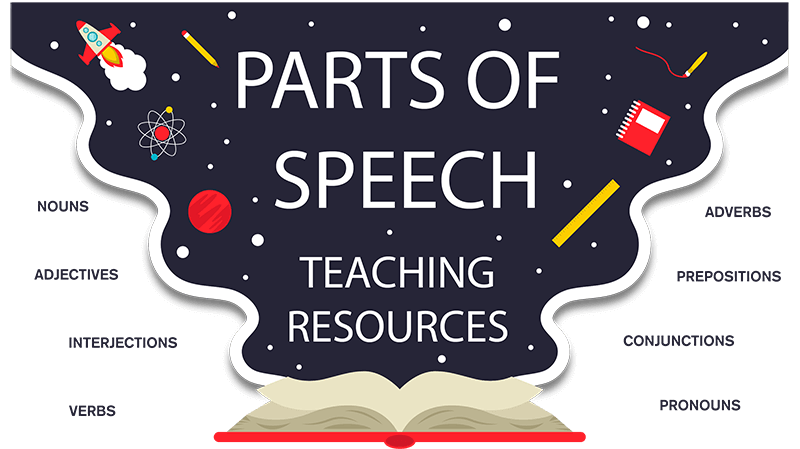 In this section, you will find all our ESL teaching activities, games and worksheets relating to parts of speech. There are eight parts of speech in the English language: adjective, adverb, verb, noun, pronoun, preposition, conjunction and interjection. Understanding the parts of speech and the differences between them is vital for students of English as they move toward more complex language structures. This is why we have made it our mission to provide memorable and insightful parts of speech teaching activities, games and worksheets that help students understand word meaning, word function, and how to use words grammatically within a sentence.
It's important for students to gain a clear and thorough understanding of parts of speech, so we have broken down some of the eight parts of speech into smaller sections to give students a better understanding of the use and function of words, and how each type of word is joined together to make meaningful communication. For example, instead of just having a section called 'Nouns', we have divided the part of speech into types of noun, e.g. common and proper nouns, compound nouns, singular and plural nouns, etc. Whether teaching parts of speech to lower-level or more advanced students, these activities are an excellent way to practice parts of speech and have fun at the same time.