ESL Teaching Ideas, Tips and Articles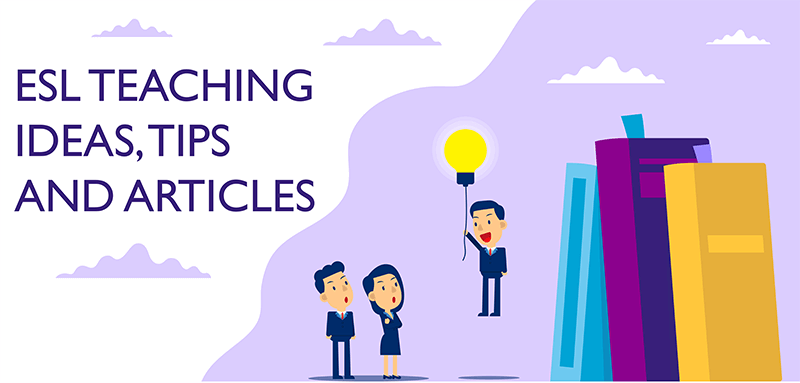 We believe in supporting English teachers not only with enjoyable teaching activities, worksheets and games, but also with useful teaching ideas, tips and advice. In this section, we provide you with inspirational teaching ideas, indepth articles and useful tips to enhance your teaching skills and help you understand more about teaching English in the ESL environment. Whether you are a new teacher just starting out in your career, or you just need help with a certain aspect of teaching English. This section helps you to find what you are looking for.
As teachers we should never stop learning, so we have also included articles written by academics in the field of ESL to help you understand more about the process of learning English from a student's perspective, and how we as teachers can sharpen our skills to become more effective in how we teach English in the classroom.
We cover a wide variety of teaching topics, which should prove useful in establishing a pleasant and productive learning environment for your students. There are articles covering practical advice on classroom management, which is often an ongoing concern for most teachers. We also deal with topics like cultural awareness, what to do and cover on the first day of class, ideas for starting lessons, how to introduce vocabulary and deal with vocabulary queries, procedures for running different types of dictations, how to teach large, mixed-ability, and small classes, etc. The advice we offer comes from seasoned ESL and EFL professionals who have a wealth of experience in the field of teaching English. We hope you find this information useful and can incorporate what you learn here into your classes successfully.
We are always looking for people who want to share their teaching ideas, articles and tips with our users. If you have any teaching ideas or articles that you would like to post on the site, please contact us.
The teaching ideas, tips and articles are listed below: