TEFL Certification and Accredited Courses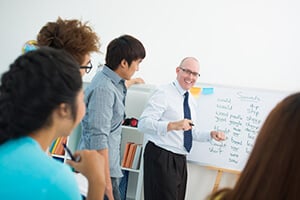 When applying for English teaching jobs abroad or online, an accredited TEFL (Teaching English as a Foreign Language) certification is required by most schools, language institutes and online teaching companies as they seek to hire English teachers who have been professionally trained. TEFL certification can be done online, in class or combined together in a hybrid course.
What's the difference between online, in-class and hybrid TEFL certification?
Online TEFL certification
Online TEFL courses give you flexibility to work on assignments at your own pace, studying wherever or whenever you like. These reasonably priced courses teach the same curriculum as in-class TEFL programs, but offer a more theoretical approach to teaching English as a foreign language. These types of courses are ideal for people who are working, travelling or don't have access to an onsite TEFL program.
In-class TEFL certification
In-class TEFL courses offer would-be teachers a more hands-on approach to learning. These courses are full-time and require you to attend in-person training at a specified location and time for up to six weeks. In-class TEFL courses focus on practical teaching applications and usually include teaching practice where you can hone your skills and get feedback from an experienced instructor. Many in-class TEFL programs assist new teachers with job placement and are located in popular teaching destinations across the globe.
Hybrid TEFL certification
Hybrid TEFL courses let you study the theory of ESL teaching online and complete practice teaching sessions onsite. These types of courses are great for students who want the flexibility of studying online, but also the chance to complete in-person practice teaching and receive feedback from a qualified instructor.
So, which TEFL course is right for me?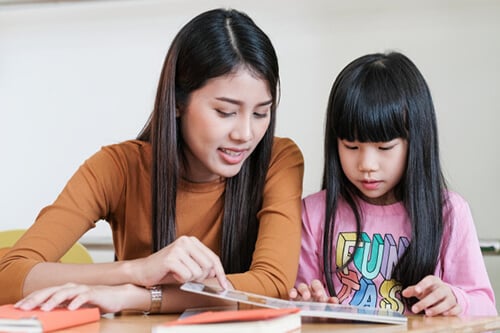 Choosing the right type of TEFL course can seem like a minefield as there are so many companies offering a range of TEFL courses at varying prices. The main thing you need to consider is your ultimate goal. Are you looking to teach ESL online, teach English abroad, or looking to establish a long term career as an English teacher?
If you are looking for an online ESL teaching job or to teach abroad, then an accredited online 100-hour TEFL course will be enough to fulfill the requirements and land you a decent teaching job online or abroad.
If you are aiming for a career in teaching ESL or looking to teach abroad in countries like South Korea, Japan, the Middle East and China, it is recommended that you take a reputable 120-hour TEFL course with in-class training at the very least. This is highly preferred by schools and companies. Taking longer courses that include in-class training dramatically increases your chances of getting a great teaching job and shows potential employers that you have put in the effort to become a well-trained teacher.
What are TEFL course entry requirements?
There are hardly any prerequisites to enroll in an online TEFL course. You just need a fluent-level of English and the tuition fee. You don't need a bachelor's degree or teaching credential. For in-class TEFL courses, you need a high school diploma/GED or equivalent. You will usually have an interview with a TEFL course advisor before being accepted on the course. Non-native speakers may also be asked to submit an English language proficiency test score such as an IELTS score.
Who should my TEFL certification be accredited by?
Whichever TEFL course you decide to take, you must make sure that your certification is accredited by either the Accrediting Council for Continuing Education and Training (ACCET), which is recognized by the U.S. Department of Education, Training Qualifications UK (TQUK), or the United Kingdom Accreditation Service (UKAS). These organizations are widely recognized by schools and companies throughout the world.
The following accredited TEFL certificate programs are ideal for teaching English online or abroad:
BridgeTEFL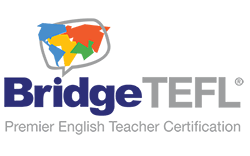 With 30 years experience in TEFL and over 3,000 graduates each year, BridgeTEFL offers a variety of flexible and comprehensive online TEFL certificate programs for teaching abroad and online. BridgeTEFL is fully accredited by the Accrediting Council for Continuing Education and Training (ACCET).
This fully accredited online course contains a 13-module core curriculum along with a 40-hour grammar training component and one-year subscription to Grammar Advisor, a grammar course and teaching tool for EFL teachers. The course delivers interactive modules on essential topics in teaching reading, writing, listening and speaking to speakers of other languages and prompts you to practically apply what you have learned. The course work is 100% online and lessons are delivered via reading assignments, videos, interactive assessments and quizzes. Throughout the course, you are guided by a tutor to answer any questions and provide help. The course fulfills the minimum TEFL requirement to teach English online and qualifies you for a teaching job abroad in some of the most popular teaching destinations, such as Latin America, Southeast Asia, and Africa.
This globally recognized 120-hour online TEFL course is the complete package and provides the highest credentials. In addition to 60 hours of TEFL theory and methodology and 40 hours of teaching English grammar, there are two 10-hour modules specializing in teaching young learners and teaching business English. Throughout the course, you are guided by an experienced tutor to answer your questions, give feedback and grade your essays. With 120 hours of TEFL certification and endorsements in two high-demand teaching areas, you will meet the requirements for work in a large number of locations around the globe.
The Bridge International Diploma in English Language Teaching (IDELT- Online) is a fully accredited online TEFL/TESOL certification course. The IDELT online is also a university affiliated diploma. Currently, eight universities give graduate level credit for the IDELT online course toward a Master's in TESOL. The IDELT online and Master's course are both recommended by ACE for undergraduate or graduate college credit. The IDELT online course runs on a set schedule of 12 weeks and requires 8 to 12 hours a week of participation. In this course, you'll join a group of trainees who work through content together, week-by-week, under the guidance of a master's-level TESOL instructor. The IDELT – Online course also includes the option to earn 3 graduate-level credits. The course covers the latest trends in EFL teaching methodology and provides you with the theoretical depth and knowledge necessary to begin building a career in TEFL. This academically intensive course qualifies you for English teaching jobs in the most competitive locations around the world.
ITTT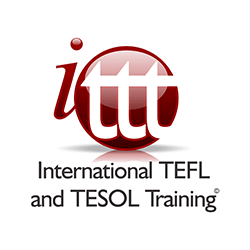 ITTT has been at the forefront of providing high quality teacher training programs since 1993. In that time, they have produced thousands of graduates every year through their extensive range of online, in-class and combined training courses. As a market leader in the TEFL industry, they are continuously striving to improve their products and services to ensure that they maintain their position as one of the largest and most highly regarded providers of TEFL training worldwide.
Why choose ITTT?
Take a look online and you will find a large number of course providers offering TEFL certification. However, there are many reasons why we think that ITTT stands out from the crowd and offers the very best TEFL course options on the market. Take a look at these key points and see if you agree.
TEFL Course Accreditation
Their teacher training courses are externally moderated by some of the leading academics and practitioners in the TEFL profession. All aspects of their training courses exceed the basic standards that have been put in place for the regulation of TEFL courses. They also meet the employment criteria within the British Council and for British Council accredited language schools.
Experienced Staff
All their staff members have experience of living abroad and have taught English in countries right across the world.
For All Fluent English Speakers
Their training courses are open to all fluent English speakers regardless of their nationality.
Value for Money
ITTT believe in offering training courses to suit all budgets and they are sure that their TEFL/TESOL certifications offer the very best value for money on the market. Prices start with the basic 120 hour course at a currently discounted rate of $249.
The majority of teaching English positions require a certificate of over 100-hours of study. ITTT's 120-hour course more than meets these requirements for teaching abroad and covers the full range of teaching skills, classroom management and knowledge of grammar needed in the classroom.
This online course combines the ever popular 120-hour certificate with a 50-hour specialized course in Teaching English Online. This popular option provides the perfect start for anyone who wants the skills to teach in both a traditional classroom setting and a virtual environment.
This great value package combines three of their most popular online courses, the 120-hour certificate, the business English certificate and finally the teaching of English to young learners certificate.
SEE TEFL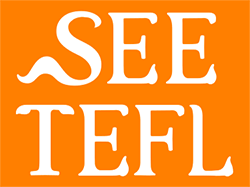 SEE TEFL provides accredited in-class TEFL certification in Chiang Mai, Thailand. SEE TEFL is now in its 14th year of TEFL teacher training and has over 1,800 successful graduates from over 40 countries. SEE TEFL is a Training Qualifications UK (TQUK) approved training center. SEE TEFL has ISO certification accredited by the United Kingdom Accreditation Service (UKAS). It is also licensed by the Thai Ministry of Education and recognized by the Thai Industrial Standards Institute.
This 4-week in-class TEFL course includes six hours of observed teaching practice in a Thai school. This provides you with hands-on classroom practice with real students and enables you to get constructive feedback from an experienced instructor that you can apply right away. As well as learning the TEFL core curriculum, students receive basic Thai instruction and cultural awareness training. SEE TEFL graduates go on to teach English as a Foreign Language across Thailand and throughout the world. SEE TEFL also offers graduates a 4-5 month teaching internship. The internship helps new teachers gain experience and gives them an opportunity to teach in Thai schools. The organization also hires new graduates for placement in long-term teaching positions throughout Northern Thailand.