Intermediate (B1) English Grammar Teaching Resources eBook
Over 110 Engaging and Comprehensive ESL Activities, Games and Worksheets for Mastering English Grammar Usage
By TeachThis Limited
Are you looking for dynamic and immersive grammar resources that not only educate but make learning genuinely enjoyable and effective?
Have you grown tired of spending countless hours searching for materials that will keep your intermediate students motivated and engaged?
We understand these challenges, and we care. That's precisely why we've designed our "Intermediate English Grammar Teaching Resources eBook" with you in mind. We're here to make your teaching experience not just effective but also enjoyable.
Whether you're a seasoned English teacher looking for fresh ideas, a newcomer eager to explore innovative teaching methods, or a busy teacher in need of time-saving solutions, this intermediate resources eBook is your gateway to a wealth of grammar materials that will increase your students' enthusiasm and elevate their learning experience.
The eBook contains over 110 engaging and comprehensive ESL activities, games, and worksheets designed to help your intermediate students master and acquire the fundamentals of English grammar usage.
The materials focus on the core grammar concepts that intermediate students need to grasp and practice. These include essential grammar topics like conditionals, more advanced past and perfect tenses, the passive voice, and relative clauses, in addition to other popular grammar subjects like reported speech and tag questions.
Inside this eBook, you'll find a diverse collection of controlled, freer, and communicative practice speaking activities and engaging group and pair-work games. Additionally, you'll discover fun board games and an assortment of worksheets designed to enhance students' comprehension of the form and function of grammar.
Each resource comes complete with detailed and easy-to-follow instructions, teacher's notes, and answer keys. You can use these materials to develop complete lessons, introduce or reinforce specific grammar concepts, or provide extra practice and revision opportunities. These resources are highly flexible and can be seamlessly integrated into any lesson plan, making them an invaluable asset in your teaching toolkit.
These resources have been developed by the highly experienced materials developers at Teach-This.com, a well-established and trusted ESL resources website. These materials are proven and tested, having been downloaded and used in the classroom thousands of times.
The eBook comes in a user-friendly and print-ready A4 PDF format, complete with interactive menus that guarantee stress-free navigation.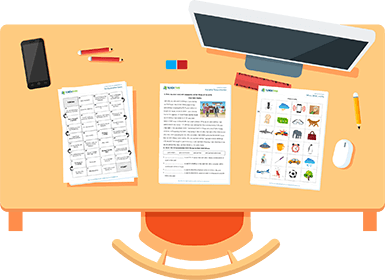 Why buy this eBook?
• Gain instant access to level-appropriate and effective grammar resources.
• Enhance your teaching with comprehensive and well-structured grammar content.
• Save valuable time and energy with lesson planning and preparation.
• Get value for money with proven and tested grammar resources.
• Make a lasting impression on your students with lessons that are both interactive and captivating.
• Ensure your intermediate students grasp complex grammar concepts with ease.
• Enjoy increased classroom productivity and enthusiasm.
Seize this opportunity! Grab your copy now and start creating positive and impactful lessons your students will love.
Author: TeachThis Limited
Price: $17.99 USD
Format: PDF
Publication Date: April, 2022
Edition: 1st
Series: ESL Essentials
Print Length: 325 Pages
Language: English
How will I receive the eBook?
After completing your purchase, log into the site with the username and password you created. You can access the download link to the eBook from your profile under 'My Downloads'. The eBook comes in PDF format only with access to the download link for one year.
If you wish to buy additional eBooks in the ESL Essentials series, simply log out of the website and order again. On the sign-up page, log in and complete the purchase.