Upper-intermediate (B2) Parts of Speech Teaching Resources eBook
Over 100 Insightful and Rewarding ESL Activities, Worksheets and Games for Mastering Parts of Speech
By TeachThis Limited
Do you want new and effective ways to teach parts of speech?
Do you want to use resources that engage upper-intermediate students and help them understand the function and usage of words in sentences and how they communicate meaning?
If you do, then you will love the "Upper-intermediate Parts of Speech Teaching Resources eBook". Whether you're new to teaching, a seasoned educator looking for new ideas, or a busy teacher who needs a time-saving solution, this upper-intermediate resources eBook provides a rich assortment of parts of speech teaching materials that will increase your students' productivity and enthusiasm.
The eBook contains a collection of more than 100 rewarding ESL classroom activities, worksheets and games designed to support your students as they develop a solid understanding of the crucial aspects of various parts of speech.
The materials focus on the key parts of speech that upper-intermediate students require to boost their comprehension and communication abilities. Topics include collocations with verbs, nouns, and adjectives, causative verbs, indefinite pronouns, compound adjectives and nouns, modals, phrasal verbs, -ed and -ing adjectives, and more.
Inside this eBook, you'll discover a variety of controlled, freer, and communicative speaking activities that help your students practice different parts of speech as well as entertaining group and pair work games. You will also get access to useful board games and worksheets that enable your students to explore and use the forms and functions of different parts of speech.
Each resource comes with detailed, easy-to-follow instructions, teacher's notes, and answer keys. You can apply these resources to design, create, or supplement a complete lesson, introduce, or review a language or grammar point, or provide extra practice or revision. These materials easily integrate into any lesson plan, making them an adaptable choice for educators.
This eBook is a product of Teach-This.com, a leading website for ESL resources that has gained the trust of thousands of teachers from all over the world. Our team of expert content creators has skillfully produced these materials to guarantee quality and excellence. The eBook is in a convenient, print-ready A4 PDF format with interactive menus, enabling smooth navigation.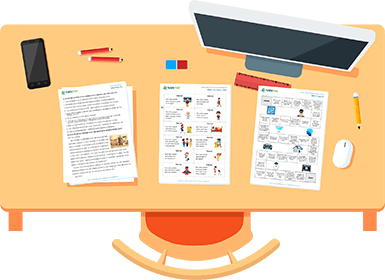 Why buy this eBook?
• Empower your upper-intermediate students to confidently master essential parts of speech.
• Save precious time and effort with ready-made materials complete with full teacher's notes.
• Get the best return for your investment with time-tested and trusted teaching materials.
• Enhance student participation and engagement with stimulating and interactive lessons.
• Gain instant access to precisely tailored and highly effective parts of speech resources.
• Improve your teaching with comprehensive and well-organised parts of speech content.
• Simplify your lesson planning and preparation with user-friendly resources.
Don't let this opportunity pass you by! Get your copy now and elevate your teaching with a valuable resource for instructing parts of speech.
Author: TeachThis Limited
Price: $17.99 USD
Format: PDF
Publication Date: January, 2023
Edition: 1st
Series: ESL Essentials
Print Length: 299 Pages
Language: English
How will I receive the eBook?
After completing your purchase, log into the site with the username and password you created. You can access the download link to the eBook from your profile under 'My Downloads'. The eBook comes in PDF format only with access to the download link for one year.
If you wish to buy additional eBooks in the ESL Essentials series, simply log out of the website and order again. On the sign-up page, log in and complete the purchase.